Paint Your Pet Fundraiser @ Painting With A Twist Jacksonville
PWAT Jacksonville San Marco
1525 San Marco Blvd
Jacksonville, Fl 32207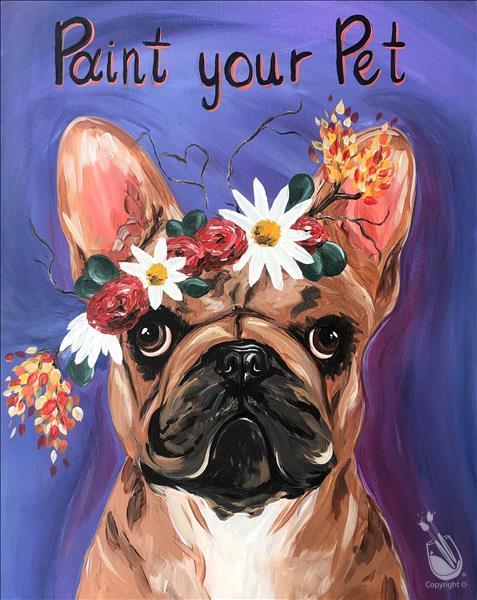 *PWAP*Paint Your Pet - FL English Bulldog Rescue
PYOP is BACK! This is a special PUBLIC Painting with a Purpose Paint Your Own Pet event where part of the proceeds from this class will go back to Florida English Bulldog Rescue to finance vet exams, inoculations, medications, surgeries, feeding & care for rescues. 
Please send a high resolution headshot image of your pet to [email protected]ist.com by June 21st for us to pre-sketch your fur baby before the class!
SIGN-UP DEADLINE: June 21st
*Only ONE pet per sign-up* 
All sign-ups/pictures are needed by the above date to ensure enough time to pre-sketch before the class.
Cancellation Policy: Due to the personalized nature of the class there will be a NO REFUND or store credit policy for any cancellations AFTER June 21st when the pre-sketching has begun. A refund or a store credit option will be available to anyone who signed up BEFORE June 21st